The Skipper –
Matt Robins

Matt Robins is a born and bred Newquay boy.
He is the third generation of the family to run wreck and reef fishing trips from Newquay.
He is RYA Offshore Certified Allowing him to take Atlantis up to 60 miles from port.
He also holds qualifications in sea survival, fist aid, fire fighting, radar, powerboat and has years of experience under his belt fishing the North Cornish coast.
Matt has worked as a commercial fisherman for most of his life as well as serving in the Royal Navy
He is also the coxswain of the Newquay Lifeboat so you couldn't be in safer hands.
His passion for the job means your trip on board Atlantis will be one to remember.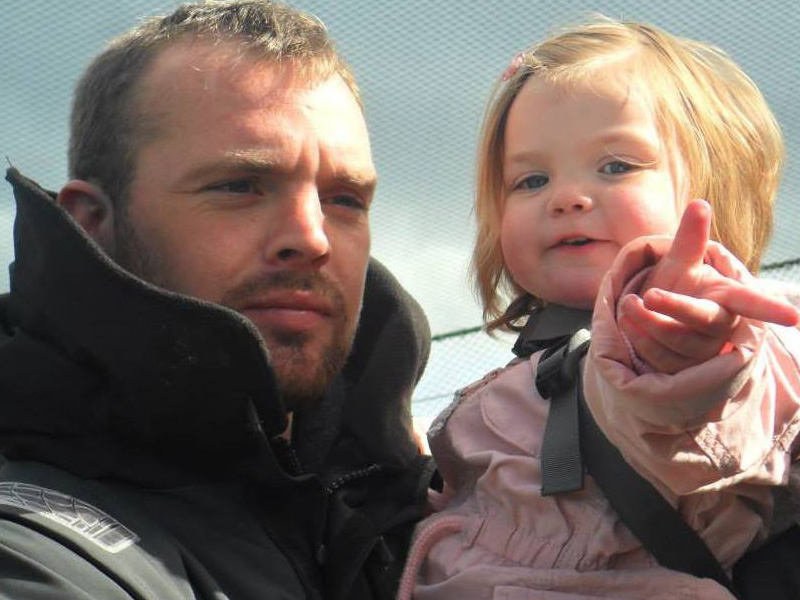 I've always been a fisherman, there's nothing I'd rather be
– MATT ROBINS
Species We Regularly Catch

The waters off the Newquay coast are rich in sealife and we have number of wrecks and reefs which provide home to a large range of fish species. Below are some of the many species we regularly catch on Newquay Fishing Trips.
Click black flip boxes for info.
COD - Click for more information
COD
There are lots of nice plate sized cod around at the moment
The most affective method we use is drifting the rough, broken ground using artificial lures and jigs.
However it is not uncommon to hook a cod using a juicy squid bait when fishing the wrecks & reefs.
With big head shakes and crash dives there great sport on a light rod.
You will need to supply your own chips!
POLLOCK
Pollock are one of the most frequently caught fish on our trips, again as with cod most of our successful hook ups come from jigging with artificial lures.
We have been catching Pollock weighing upto 15lb in deeper waters and they really are great sport, initially hitting the lure they will peel line from the reel.
Not bad baked in tin foil with a wedge of lemon!
MACKEREL
We target mackerel jigging a 4 hook silver shrimp or feather rig in Newquay Bay.
No bait required as they are attracted to the flash of the hooks through the water
If you are lucky enough to hit a shoal the action can be fast and furious.
An oily fish which is best simply slapped on the BBQ
BREAM
You will need your wits about you when bream fishing, using a 2 hook Paternoster rig with small hooks and small squid strips you will fish the rocky reefs waiting for the unmistakable shake of the rod tip.
But strike quick or they will strip your bait and leave you wondering what the hell happened.
Once hooked they are a great fighting fish and even better to eat.
We will mainly target Black Bream but if your lucky you might just hook a 5lb+ Couches Bream
LING
Usually found lurking round the wrecks & reefs these big fish will feed on baits such as squid, mackerel and bib but have also been known to take an artificial lure.
Hook one of these and you will be in for a good old scrap
Part of the cod family they have thick, white, meaty flesh and are a great eating fish.
CONGER
Baits include mackeral flapper & squid. Lots of wrecks off our coast all holding large numbers of conger. Bigger the bait bigger the conger!
RED GURNARD
Baits include sand eel, mackerel, worm, squid & crab. Mostly caught using weighted baits, the Gurnard actually walks of the sandy bottom using its large leg like Pectoral fins.
BLUE SHARK
Blue sharks visit the waters off Newquay's coast during the summer months and we have had a high success rate catching some of these beautiful creatures.
TRIGGER FISH
A member of the cod family usually caught by accident will take any bait you put in front of it. Hard not to catch these as they are prolific join the shallower coastal waters off Newquay but a favourite for our younger anglers.